Tryavna
---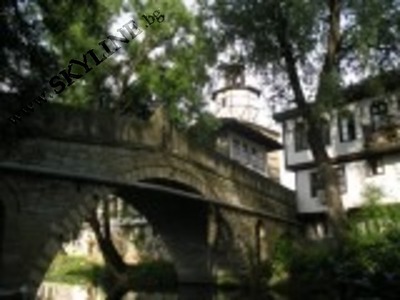 Human settlements in the area of Trayvna can be traced back to Thracian times. To a regional centre the town of Trayvna developed in the early 18.century.
Trayvna is situated in Central Bulgaria, in the Balkan Mountain, in close proximity of the old Bulgarian capital Veliko Tarnovo. The closeness to the capital was the decisive factor for the fast cultural and industrial development of the town.
The land in the area was not fertile and therefore not favorable for farming and agriculture. However people compensated it by cultivating different crafts and industries, which resulted not only to economic prosperity, but also to the creation of the Tryavna Art School. The most popular arts are building, woodcarving and icon painting.
The skillful builders from Tryavna have constructed hundreds of houses, churches, schools and bridges not only in Bulgaria but also in Romania, Serbia, Turkey, Iran.
The architectural reservation in Tryavana is among its main attractions. Some of the best examples of buildings from the Bulgarian Revival period have been well preserved. The typical Tryavna house uses the decorative qualities of wood in contrast to the whitewashed walls of the façade. The interior is imposing with its ornate woodcarvings on walls, ceilings, door-frames, window-frames, shelves and chimneys.
The town of Tryavna has also preserved its old square, the only one left in the country, which has been listed as a Monument of Architecture
Town Information
Buyers' Guide
About Bulgaria
© Skyline-Bulgaria ltd. All Rights Reserved. Website by
EBPW
Graphics Design ©TSA