Rousse
---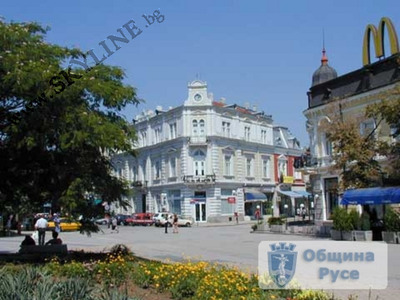 Due to its strategic location on the right shore of the Danube river Rousse has always been the Bulgarian door to Europe. Still in ancient times it was one of the main bases of the Roman navy on the lower reaches of Danube, called Sexaginta Prista (port of 60 ships). This Roman port was completely destroyed in 6.-7.century.
The first medieval settlement was built in the 10.century, 30 km to the south of the old Roman fortress. It was named Roussi, probably related to the word "rouss" meaning as much as blond.
In the time when Bulgaria was part of the Ottoman Empire Rousse was the centre of the Danube district. From 1864 to 1872 the Danube district was governed by the Ottoman vizier Mithad Pasha. In the time of his government Rousse was in its heydays.
Mithad Pasha started building broad streets with pavements, administrative buildings, hotels, restaurants, schools, a hospital, a post office. The first railway in Bulgaria was also constructed by Mithad Pasha. It used to connect Rousse with Varna.
The first printing press in Bulgaria was imported from Vienna in 1866 also by order of Mithad Pasha.
The town development and the increasing number of public utilities in Rousse attracted the attention of the European countries. Great Britain, Austria, Russia, France, Italy, Belgium, Holland, Spain, Greece soon opened their consulates and trading offices in Rousse.
On the eve of Bulgaria's liberation from the Ottoman government Rousse already was a modern European town.
Today Rousse is the fourth biggest settlement in Bulgaria and an important university town.
Town Information
Buyers' Guide
About Bulgaria
© Skyline-Bulgaria ltd. All Rights Reserved. Website by
EBPW
Graphics Design ©TSA